wish card set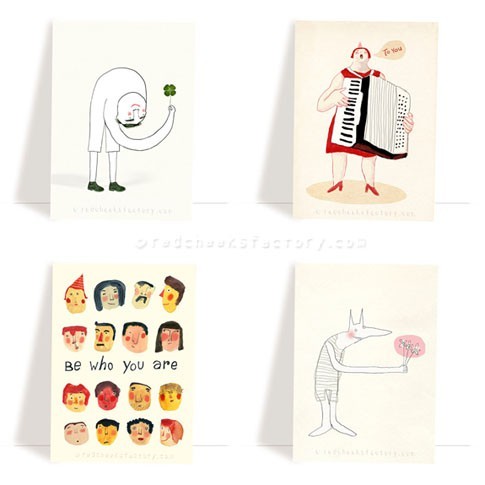 Display all pictures
set of wish cards

a 'good luck' postcard and a 'say it with flowers' postcard, be who you are postcard and a music postcard in one set.

Set of four A6 wish greeting cards, printed on 300 grs two side coated sulfate paperboard and one on 300 grs Biotop Naturel paper.
This set comes in a cellophane sleeve.