Dutch Hat party postcard set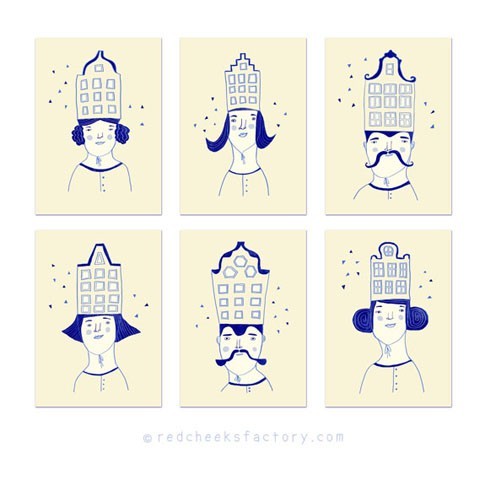 Display all pictures
typical Dutch Delft Blue postcards
Set of six wimsical Dutch party 'Delft Blue' postcards inspired by the famous Dutch houses we have in Holland.

Set of six A6 greeting cards, printed on 300 grs Biotop Naturel paper. Adress lines on the backside and a blank space to write your personal message.
This set comes in a cellophane sleeve.