Affirmation Angela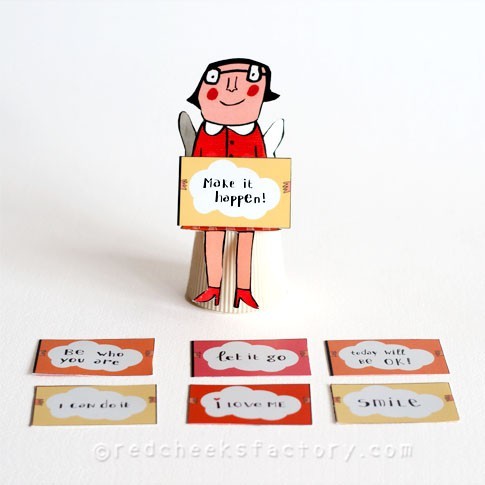 Display all pictures
Affirmation Angela

DIY 3D paperdoll / angel affirmation holder.

A5 card, printed on 300 grs two side coated sulfate paperboard, including 12 positive affirmations (8 on the frontside and 4 on the backside + 4 empty cards to write your own message.
Packed in a cellophane sleeve with an illustrated banner on top. Perfect for a nice positive gift for your friend or for yourself.